The first ever AI-assisted casting process has determined Henry Cavill should be the next James Bond. Daniel Craig has played the iconic spy since 2006's Casino Royale and has since put in five performances in total. His final outing as 007, No Time to Die, was scheduled for release in April, but the coronavirus pandemic delayed it. Currently, No Time to Die is slated for November 20, and a new trailer will arrive online tomorrow. The film will pick up with Bond after he's left active service, though a request from an old friend brings him back in to the fray.
Beyond No Time to Die, the biggest question on fans' minds is: Who will be the next Bond? As the James Bond franchise has existed for decades, it's inevitable that a new actor will be brought in for the next generation of films. However, it remains to be seen who will take the reins from Craig. There have been a number of names thrown around by fans, from Idris Elba to Richard Madden. One thing is certain though: The next Bond won't be a woman, as producers said earlier this year.
If AI casting had its way, however, Cavill would be James Bond. In a new study conducted by Largo.ai, AI software was used to compare an actor's attributes and Bond's attributes in order to best assess which performer would earn the most positive audience reactions. When it comes to British actors, Cavill won with a score of 92.3%, followed by Richard Armitage (The Hobbit films, 92%) and Elba (90.9%).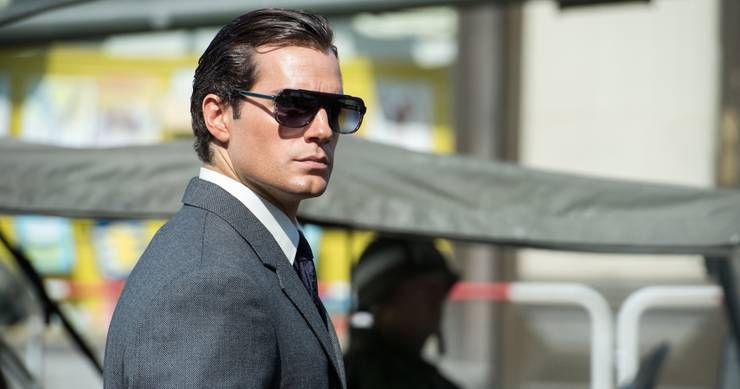 When expanding the study to international actors, The Boys star Karl Urban topped the list with a whopping 96.7%, which puts him firmly ahead of Cavill. Right behind Urban was Chris Evans (93.9%) and Will Smith (92.2%). For the sake of exploring all options, the study also considered actresses for a female Bond, with The Mandalorian's Gina Carano coming in at 97.3% ahead of both Cavill and Urban. She was followed by Katee Sackhoff (94.4%) and Angelina Jolie (94.2%).
Interestingly enough, Cavill very nearly became Bond back in 2005. He and Craig were the final two contenders, with the role obviously going to Craig. Rumors even spread back in 2018 that Cavill was once again in consideration for the role, and there's definitely an argument to be made that he would still be an excellent pick. However, as he's currently starring in Netflix's The Witcher and might be reviving his Superman, he could be too busy to take on another iconic role. As No Time to Die has yet to be released, it might be a while before the next James Bond is revealed, but as this study revealed, there are a lot of viable options.
Original post: https://screenrant.com/james-bond-henry-cavill-cast-machine-learning-ai/amp/