Vehicle inspection is a time consuming and costly process that is subject to inaccuracies and differences of interpretation. To combat this, digital solutions which utilise AI and machine learning are increasingly being introduced into the automotive industry.
Technology company AutoFill claims it has pioneered a solution which combines vision technology with multisensory data fusion to identify anomalies and increase the accuracy of inspections.
Designed to be as user-friendly as possible, AutoFill says its solution can be incorporated into existing operational processes, ensuring further efficiencies, increased safety and cost savings.
We spoke to CEO and co-founder, Gideon Richeimer to find out more about the origins of the company and how the technology differs from current inspection processes.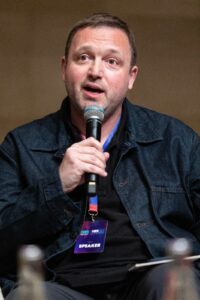 Just Auto (JA): Could you tell me a little bit about the company?
Gideon Richeimer (GR): I started a company prior to this, which was in enterprise software. When I sold that company, I visited some of my previous clients, and coincidentally some of them are very large fleet operators with.
They asked me: "Are you are you interested to see how we do maintenance and inspection quality controls of our fleets?"
I said yes, I love to see this kind of stuff. Then when I realised what I saw was such an inefficient process, I realised this is an area ripe for modernisation through automation.
One of the first things that I grasped is that if you're going for those types of customers, you are only embraced by these type of organisations if you can come up with solutions that enrich existing experiences and allow for a seamless integration into their existing processes  – without them having to make all types of new changes, no matter how good those changes may be.
If you are asking customers to change things, there can be multiple stakeholders that have reasons to say no, because change is sometimes scary. So that was how we started; with Autofill saying 'well let's see if we can come up with a smart solution'. That is the end goal, but part of that journey is that we have to understand that if we're going for these types of customers, we can only become successful if our product can be seamlessly integrated into their existing processes.
Could you explain the technology and how it works, and how it differs from current inspection processes?
It's really the full suite. We have specialists on AI, machine learning, embedded intelligence, which means that we have hardware that's embedded for software. Optimising that computer vision, signal processing, image analysis, is a full suite of all of those kinds of subsets of machine learning.
There are different levels of inspection, so it depends on which use case that we're talking about, but there's a general understanding of the market that in order to do this correctly going forward as a company, you need to automate.
The existing solutions that are out in the market that do automated inspections – and they do a very good job – come from a very different approach and their approach is that you need a conditioned area in order to perform these inspections.
The big problem with any type of inspection, human or automated, is how light reflects off what we call "shiny metal". On a vehicle for instance, that reflection glare makes it very difficult to make an analysis and quote. The easiest way to solve that is to build a roof and condition that entire space with your own lighting installations so you know that you can subtract those types of reflections.
The challenge with this approach is that you need to condition a space and that space is dedicated only for that task; generally that requires about 40 to 50 square metres depending on the type of fleets, which is a large amount of real estate for to ask a customer to dedicate to something like that.
Secondly, by conditioning that area and requesting that vehicles drive through such a facility, that by default means that you are changing an operational process because all of a sudden, the people that work at the facility now have to drive those cars through that new facility to get checked.
What we've been able to invent and engineer is a system to achieve the same results but without conditioning any type of areas. This is based on algorithms and the type of sensor fusion that we do. We have different types of sensors that are communicating with each other and come to very accurate results.
This means that we are not dependent on any type of reflection of light anymore; we can do this indoor or outdoor without making any changes and that is a huge gain for a lot of companies. We position our units – which are about 700 grams each – and we need just four of them. We can install in a few hours and we're in and out.
What other benefits does this technology offer those in the automotive industry?
I think one of the important aspects is that we don't want to take away jobs from existing people; our customers already have such a difficult time finding any type of talent willing to do this. What we really take over is mundane inspections, but they are key to the process and are generally compliance based and regulatory based.
One of the big problems with compliance-based inspections performed by humans, which is about 92% of the market globally, is that there are extreme levels of subjectivity. If you look at a vehicle or at a cup, for instance…if you and I look at that same cup, we're going to have a different point of view. Our machines don't have that, so they provide a very consistent and objective view and therefore it becomes consistent in terms of results.
Also, when you apply our technology to these regulatory and compliance-based inspections, it is not just about increasing revenue, it's also about increasing safety. There are other clients that are really looking through automation to monitor and modernise their operations and make sure that they are future proof and relevant for the coming years.
Consistency can be safety, revenue, objectivity, accuracy, whatever the client is after, but that consistency is really the key element for us.
What role does the company's Advisory Council play?
The council is something that we hold very dear to our hearts and find to be of the utmost importance. A lot of the advisors that we have started out as personal mentors to me. It has grown into multiple roles and official formal positions in the company; certain people that started as an advisor have now become an investor.
What we tried to do, and continue to do, is that we want people, leaders that are nice people, that want to give back and help, and have a deep understanding and a deep network of the space that they come from. So that ranges from Ayumi Moore Aoki, who is the founder of Women in Tech, who is really helping us with the marketing and branding efforts, to diversity to communication internally. We also have people like Richard Belluzzo who is the former COO of Microsoft or Bram Schot, the former chairman and CEO of Audi, that both have a plethora of experience from their respective fields.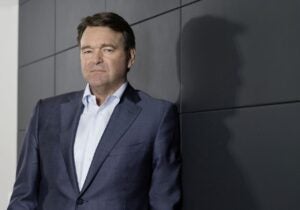 Mr Belluzzo is from technology and the sales of technology, so he's really helping with that, with building out a model. Mr. Schot, with his automotive experience, is helping us understand points across the supply chain from production to dealers to users, to understand where the business opportunities for us are.
Where would you like to see the company progressing over the next couple of years?
On a personal and company level, it's very important that we can be an enabler for clients to really transform and increasing their revenue or accuracy, etc. We think that we are in a position to play a very small role to increase safety on certain elements and this is really close to our hearts.
With the growth of electric vehicles, one of the big issues is that where the batteries drain power, that power is not existent yet, so solutions need to come for that. Alongside this, electric vehicles burn through rubber tyres much faster than other cars because there is no gear shifting, so you go faster, and you brake faster – those are very polluting things.
Hopefully we are able to play a role to reduce the impact of that; we're currently working with a customer to make sure that electric cars are inspected better. Even if we can gain 1%, that's already a huge impact.
We really want to build those things I mentioned earlier, the safety components for instance, especially in the public transit sector. Who knows what the future will hold, but we're looking for controlled growth and I hope that during that process we remain a very friendly place to work and one that is very inclusive, which so far, I think we're doing a good job with.
Original post: https://www.just-auto.com/interview/using-ai-and-sensor-fusion-to-improve-vehicle-inspection-processes/