Insurance company Lemonade requires customers making claims to upload a video explaining their loss. But when the upstart insurer earlier this year said on Twitter that artificial intelligence analyzes these videos for "non-verbal cues" that may suggest fraud, the company received a barrage of angry messages on social media.
"There's a wide range of possible uses of digital technologies in the space," says Luke Stark, who studies the ethical and social impacts of artificial intelligence and machine learning as an assistant professor at Western University in London, Ontario. "They range from the plausibly occasionally useful-but-problematic to the doesn't-work-at-all and problematic."
The Lemonade episode highlights both corporate America's growing investment in detecting lying and deception and the potential backlash when details of such technology become public.
"They struggle with talking about fraud for a variety of reasons. It's almost like there is no winning there," says Vijay Balasubramaniyan, co-founder and CEO of Pindrop, who claims his company's product is 99.5 percent effective in correctly identifying who is calling and 80 percent in detecting fraudsters. Pindrop says its clients include five of the top seven insurers and eight of the top 10 banks.
"You talk a lot about it, and the fraudsters know what's happening and therefore start figuring out ways to beat the system. So, it doesn't help," he says. "And worse is if they get the wrong kind of press coverage, like Lemonade did."
Behind the scenes, companies are spending ever-growing amounts on fraud detection. One recent study from Grand View Research, a market research company, estimated that the fraud detection and prevention market was worth almost $21 billion worldwide in 2020, with that figure expected to grow to more than $62 billion by 2028.
In more than a dozen interviews for this article, top industry officials said that some limited lie detection works, such as by matching your voice to previous calls to prevent fraud. Such technology sorts out who you are—whether you are who you claim to be when you contact a company. Many experts doubt, however, that similar technology can make the next step after confirming your identity and evaluate whether what you are saying is true.
Despite such doubts, many firms are seeking to develop technology that can detect fraud, deception, or intent through clues from your voice, eye movements, body language, or even your "digital body language" from how you use your mouse and keyboard.
For example, Israel-based Voicesense markets several products, including a Loan Default Predictor, which study vocal intonation, pace of speaking, and emphasis—but not the actual words—in what they call behavioral predictive voice analytics. "What if you could forecast your applicants' default probability using only their voice? You can . . . with Voicesense," the company advertises.
Another startup, ForMotiv, advertises a "Digital Polygraph" that "uses machine learning, artificial intelligence, and predictive behavioral analytics to measure a user's 'Digital Body Language' and predict, in real-time, what their true 'intent' is." The company, which has offices in Philadelphia and Ho Chi Minh City in Vietnam, targets its services to insurers, banks, and call centers.
Voicesense says that in analyzing voices for a major Israeli bank, Bank Leumi, it identified 306 people as high risk, with 173 of them defaulting on their loans, a rate much higher than the 199 people seen as low risk, of whom 65 defaulted.
"We can predict, 'What is the probability this person is likely to default,' it could be two years forward," founder Yoav Degani says about his company's services. "Those that are marked as high risk, usually, the percentage of defaults will be two times, three times, four times higher than those we marked as low."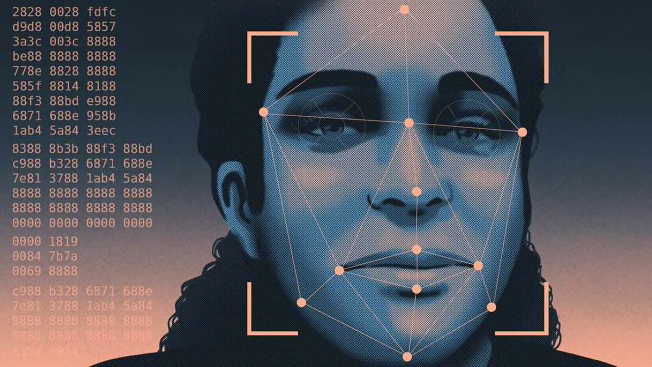 Original post: https://www.consumerreports.org/artificial-intelligence/how-companies-use-artificial-intelligence-to-detect-lying-a4041224738/